In April 2022, huge cheers of celebration and relief were heard from family lawyers across the country when the Divorce, Dissolution and Separation Act 2020 finally came into force. For 34 years, family law practitioners had been campaigning to bring about no fault divorce, so it was only right that there was a suitable fanfare to welcome in the new law.
However such is life, it seems, that when one aspect is going particularly well there is always another that falls by the wayside. In the case of family law, it is cohabitation.
The biggest difficulty we face concerning cohabitation is the massive misunderstanding about the legal rights of unmarried couples in cohabiting relationships. As recently as 2019, 46% of people asked mistakenly believed that there exists a concept of 'common law marriage' and that unmarried couples enjoy the same rights and legal protection as married couples. Quite simply, this is wrong.
One suggestion that has been made in an attempt to remedy the situation is to introduce an opt-out system for cohabitees whereby legal rights should exist between cohabiting couples unless they choose to opt out of this arrangement. Opponents of this proposal say the parties have chosen not to marry and be subjected to the additional rights and obligations marriage entails, so these conditions should not be forced upon them just because they have decided to live together. For those who do not want to get married, they say, there should be an opt-in option whereby they can register their relationship in some formal way to gain these rights, rather than having marital rights forced upon them the moment they step over the threshold as cohabitees.
Whilst this works in principle, in practice this solution only offers protection to those who probably need it the least: the wealthy, educated and more economically powerful. It is the financially weaker party in the relationship who is more likely to suffer a relationship-generated disadvantage and therefore need the protection of the opt-out model. If they are unaware of the stark differences in the way the law treats married and unmarried couples, if the relationship breaks down they are also more at risk of missing out without the built-in protection of the opt-out model.
The Law Commission proposed an opt-out scheme in 2007 but the government rejected it, saying that cohabitation reform cannot be undertaken until review of the financial remedy procedure and the response to the Law Commission's weddings project is completed. For now, it seems that it will be up to family lawyers and practitioners to continue beating the drum for change in the hope that it will not once again fall on deaf ears as it did in 2007.
So where does this leave cohabiting couples? Couples wishing to regulate some of their financial arrangements can look to enter into cohabitation agreements that will go some way to setting out financial obligations and responsibilities, both during the relationship and in the event of a relationship breakdown. Such arrangements can be entered into at any time during the life of the relationship – it makes sense for couples to review their legal position before buying property or starting a family, for example –  and early legal advice is key in order to avoid entering into an agreement that unduly favours the financially stronger party, thus defeating the point of the protection.
For more advice on cohabitation agreements or relationship breakdown, speak to our family law team in confidence on 01243 786668 or contact us by email at info@georgeide.co.uk
Alice Leadbeatter, solicitor, family law department
Contact Our Friendly Legal Experts Today
For general enquiries or to discuss more specific needs in personal or commercial law please get in touch with a friendly member of our team today.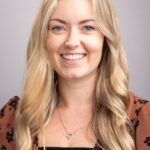 Author:
Alice Leadbeatter
Last updated: 13th October, 2023