George Ide LLP in Guildford provides expert and accessible legal advice, specialising in personal injury claims. For more than 50 years our law firm has been proud to provide high quality legal services, delivered with loyalty and professionalism.
Meetings at the Guildford office are by appointment only. Please contact our helpful and friendly team on 01483 617 615 or info@georgeide.co.uk if you require professional advice or assistance.
PERSONAL INJURY SOLICITORS
Expert legal representation is essential. If you or a loved one has suffered a personal injury in an accident caused in part or in full by another person, it may be possible to claim for compensation.
As one of the South of England's leading specialist personal injury law firms, George Ide focusses on serious injury claims, including brain and spinal injuries. We act for clients throughout the UK and abroad.
With access to independent, healthcare-trained case managers, we will identify the extent of an accident victim's rehabilitation needs. Our personal injury solicitors can negotiate the successful payment of treatment and rehabilitation costs from the responsible party's insurers. When appropriate we offer a 'no win, no fee' arrangement, providing the very best settlement package for your specific needs.
Our personal injury lawyers will work hard to understand your individual situation and needs and, where appropriate, will arrange the best available therapies, treatment and rehabilitation. We will also keep you fully-informed and updated throughout your case and, when possible, we will outline each of the steps ahead and the timeframes involved.
George Ide is proud to work in conjunction with Headway West Sussex, The Brain Injury Association, and the Brain Injury Group amongst others. As experienced brain injury solicitors, we provide professional support and advice to brain injury survivors, their families and carers.
Our Services
Whether we are acting for you or for your business, we take the time to get to know you – all the better to understand your circumstances and appreciate your priorities, both now and into the future.
Contact our Guildford Team
To find out more about our expert personal injury team and for further information about all aspects of our comprehensive personal injury service, contact one of our specialists directly using the contact details below.
How much money can I claim for my injury?

How long will the process take?

Will I need to attend court to complete my claim?

What if I didn't visit the GP after my injury?

What if I was partly responsible for my injury?
CONTACT OUR FRIENDLY SOLICITORS IN GUILDFORD
Please contact our helpful and friendly team via phone, email or via our online enquiry form for professional advice or assistance.
Guildford Office
St Mary's Chambers
59 Quarry Street, Guildford
Surrey, GU1 3UA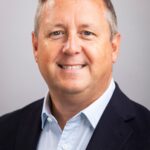 Last updated: 30th October, 2023