George Ide lawyers pound Chichester's pavements in aid of Headway West Sussex
08th November 2017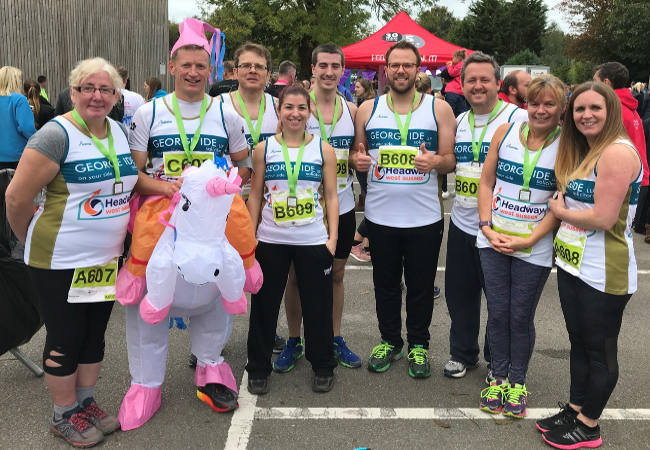 The second Sunday in October this year saw a very healthy turnout for the 2017 Chichester half marathon – if you were looking closely you might have seen nine runners pounding round the 13-mile course in George Ide colours to raise much-needed funds for local brain injury charity Headway West Sussex.
It was an exhilarating experience that I will remember for the enthusiasm and camaraderie of all who took part and, when our legs began to tire, a strong George Ide team spirit carried us through.
Founded in 1966, our law firm has been an established part of Chichester life for more than 50 years and it is an honour for us to be able to give something back to our community, both by participating in events like this annual fundraiser and by contributing valuable funds to some of the amazing local charities that work so hard to improve the lives of many.
By running in this year's Chichester half marathon our three teams raised a total of more than £1,800 to help Headway West Sussex (HWS) in its extremely worthwhile work with victims of acquired brain injury.
Spread across the county and entirely self-funding, the HWS organisation offers valuable support to people who have survived a brain injury and now face a new future. Help and advice is also extended to families, unpaid carers, professionals and friends – anyone who supports someone living with a brain injury – and George Ide, in turn, is proud to support this excellent charity.
We would like to thank everyone who sponsored our runners and turned out to support us on the day – we are already looking forward to running again next year!
Paul Lewis. Partner
George Ide LLP Solicitors
George Ide
,
News
,
Personal Injury Blog
Please recommend us if you liked this post: