Most workplace accidents occur in environments where a system of work, put in place by an employer or their agent, is unsafe. Such instances can include inadequate staff training provision, a failure to maintain safe premises, the issue of unsuitable or unsafe equipment, or the use of inappropriate tools.
The severity and type of injuries sustained by workers during a normal working day vary significantly – from broken or amputated limbs, burns or electrocution and falls from height, to slips and trips, chemical spills and accidents involving vehicles.
Employees can also suffer from industrial disease or work-related illness as a result of a particular employment. While the most serious of these are asbestos-related diseases, conditions including vibration white finger, noise-induced hearing loss, asthmas, and certain skin complaints can be caused by a lack of appropriate safety precautions.
What are my employer's responsibilities?
An employer is obliged to protect the health and safety of everyone who comes onto his premises in any capacity – as an employee, a supplier, a customer or as a member of the public. Employers who fail in this duty can be liable for prosecution, usually by the Health and Safety Executive or a local government authority.
What will happen if I make a claim against my employer?
If you have suffered injury as the result of an accident at work, it may be that you are worried you will lose your job or cause friction at work if you go ahead with a personal injury claim against your employer.
Most workplace injury claims are covered by the company's insurance policies and, because accidents can – and do – happen, all responsible employers will ensure they are fully-insured to take account of all eventualities.
But if you do find yourself out of your job or being otherwise victimised for bringing a justifiable work-related damages claim, we can help with employment law advice.
Why choose us as your workplace accident claims lawyers?
Our personal injury team is widely-recognised as one of the UK's best. Based in Chichester, West Sussex, and with offices in London and Guildford, we have helped many people across the South of England and throughout the UK who have suffered an injury at work.
In severe cases of life-changing injury our independent, healthcare-trained case managers can assess and review your treatment, therapy and rehabilitation needs and liaise with us to ensure sufficient funds to pay for any care package are available promptly.
And, as a valued client of our full-service law firm, you will have access to wide-ranging legal and financial expertise to help you and your family face the future with confidence. Our in-house resources include investment and tax planning professionals whose advice will ensure your compensation funds are invested well and managed efficiently, and a specialist trusts team to advise you on setting up a personal injury trust.
Getting started
The first step in making your personal injury claim is to get in touch with us by clicking on the contact us link or using our contact details as shown. Initially, one of the team will discuss with you or your representative the outline of your case, and explain clearly how we may be able to help if you decide to go ahead.
Our experienced and knowledgeable specialist lawyers guarantee you a top-quality workplace injury claims service that is second-to-none – we have a very successful track record of winning high-level compensation and best-possible outcomes for our clients.
With us on your side, you can be assured of a sympathetic and comprehensive professional approach that is always focussed on achieving your best interests.
If you have been injured as a result of a workplace accident that was not your fault, or to learn more about how our highly-respected personal injury team could help you, call us on 01243 786668, email our specialists directly, or write to us in confidence at info@georgeide.co.uk.
George Ide LLP. We're on your side
Contact our personal injury team
To find out more about our expert personal injury team and for further information about all aspects of our comprehensive personal injury service, contact one of our specialists directly using the contact details below.
Contact Our Friendly Legal Experts Today
For general enquiries or to discuss more specific needs in personal or commercial law please get in touch with a friendly member of our team today.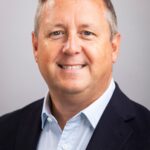 Last updated: 12th June, 2023