How can we help?
If you or a loved one has suffered a traumatic head injury caused by the negligence of others, the chances are you will need an exceptionally good personal injury lawyer – and that is where we come in.
Our dedicated and skilled personal injury lawyers are experienced in pursuing brain injury claims. We have acted in a large number of high-value claims, achieving million-pound-plus claimant settlements for our clients and making sure they get the help and care they need – now and into the future.
As one of the UK's leading brain injury claims law firms, we provide a proven and successful combination of sensitive and sympathetic individual attention and exceptionally high quality professional legal standards. We are committed to spending as much time as it takes to get to know and understand our clients and their personal situation, and we keep their best interests at the heart of everything we do.
As a firm, we are proud to be involved with regional and national acquired brain injury charities including Headway and the Brain Injury Group, and we maintain strong, lasting links with acquired brain injury (ABI) communities and self-help groups in West Sussex and beyond.
What is acquired brain injury?
Brain injury can be caused in a variety of ways, under many different circumstances ranging from oxygen deprivation at birth or a fall from height, road traffic accidents or a seemingly innocuous slip, trip or fall.
Of course, not all accidents result in severe brain damage. The consequences of some incidents may be significantly less serious including concussion, severe headaches or relatively minor cognitive problems such as short-term memory loss. Certain injuries, however, such as frontal lobe injury and diffuse axonal injury, are far more extensive and can be devastating, resulting in a sufferer's long-term disability that requires a lifetime of care and support.
Whatever the cause of brain injury, the necessary treatment, therapy and rehabilitation may be lengthy – it is important to recognise and accept there is no instant, quick-fix solution – and not only the mental and physical health but also the financial well-being of a brain injury victim is likely to come under severe strain with their inevitable loss of earnings adding personal and family stress to their situation.
Always on your side
Of course, in itself a financial settlement cannot restore the health of an accident victim – but it can pay for the crucial rehabilitation resources that give you the best possible chance of making a full recovery as soon as possible. At every stage of your claim we will strive to ensure you receive compensation at the earliest opportunity, to pay for your ongoing care and support as well as other needs such as housing and any specialist or mobility equipment you may need.
If required, our experienced private client lawyers can help and advise on Court of Protection matters or act as an official deputy to represent your interests, while our trusts and investment teams are on hand to set up a personal injury trust to manage and administer your financial award.
Once your claim has been settled, our qualified financial advisors can provide expert professional investment advice tailored to your specific circumstances, to ensure the best-possible management and use of the compensation you have been awarded.
If you or a loved one has suffered brain injury at the hands of others, or you would like to know more about how our highly-respected personal injury team could help, call us on 01243 786668, email our specialists directly, or write to us in confidence at info@georgeide.co.uk.
George Ide LLP. We're on your side
WHY CHOOSE US AS YOUR PERSONAL INJURY LAWYERS?
We are one of the UK's leading brain injury claims law firms
We pride ourselves on exceptional client service
We hold comprehensive Law Society accreditation
We support Headway and the Brain Injury Group charities
We get to know you individually and provide help at every step of the process
We always work to get the best possible settlement for you
We have built strong, lasting links with acquired brain injury (ABI) communities
We have experience with high-value claims, achieving million-pound-plus claimant settlements
Our specialist brain injury lawyers have access to independent, healthcare-trained case managers who are able to assess and manage your treatment and rehabilitation needs in a timeframe that best suits you. Informed by your case manager, our lawyers can then negotiate to ensure you receive an appropriate level of interim funding to pay for specialist treatment, as and when you need it.
We can also liaise with benefits specialists to review your entitlement to state benefits and make sure you get the full amount of financial support to which you are entitled while you are incapacitated.
Our personal injury department is experienced in dealing with brain injury claims of all sizes and complexity, including incidents resulting in catastrophic and life-changing injuries. We are highly respected, both by clients and by our professional peers, highly rated (Band One) in Chambers and Partners' prestigious directory of UK legal practitioners, and hold comprehensive Law Society accreditation for top-level quality control, reflecting our commitment to the highest standards of client service.
Contact our personal injury team
To find out more about our expert personal injury team and for further information about all aspects of our comprehensive personal injury service, contact one of our specialists directly using the contact details below.
What are the types of brain injury that can be claimed for?

How are brain injuries caused?

Is there a time limit on making a brain injury claim?

How much compensation could I get?

How long does a brain injury claim take?
Contact Our Friendly Legal Experts Today
For general enquiries or to discuss more specific needs in personal or commercial law please get in touch with a friendly member of our team today.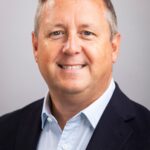 Last updated: 12th June, 2023