Horse-riding is increasingly popular with adults and children, both as a sport and as a pastime – but it is not without risk, and equestrian accidents of varying severity are relatively common, even for the most experienced of riders.
A few of these accidents, however, occur because of the actions or neglect of a third party – and in these circumstances, the services of our experienced and professional personal injury lawyers can be invaluable in achieving financial compensation for injury, loss and damage.
Our skilled and sympathetic accident claims lawyers will help and support you throughout the claims process, on your side every step of the way with informed and dependable advice.
We have a wealth of experience in achieving the best-possible outcome and the highest-possible compensation and, if your injury has incapacitated you and prevented you from being able to work, we will negotiate for an interim payment to tide you over until the award of your final settlement.
How can we help with your equestrian accident compensation claim?
Our team can act for clients following a wide variety of equestrian accidents including incidents on the road involving vehicles, injuries caused by defective tack or equipment, a lack of instruction, leadership or planning of a hack, and the dangerous consequences of poor supervision by a responsible person – providing inexperienced rider with an inappropriate horse, or allowing a girth to be insufficiently tightened leading to saddle-slip, for example.
Occasionally, equestrian accidents cause severe, life-changing injury such as spinal fracture or paralysis and, although most horse owners and riders always wear an approved safety helmet, the protection riding hats offer is unfortunately not always adequate to prevent serious head injury, skull fracture, or brain damage resulting in disability and loss of earnings.
Why choose us for your equestrian injury claim?
Our specialist personal injury lawyers are widely-recognised as among the UK's best. Based in Chichester, West Sussex, and with offices in London and Guildford, we are well-placed to act for equestrian accident victims anywhere in the UK.
When appropriate, our independent, healthcare-trained case managers will assess and review your treatment, therapy and rehabilitation needs and liaise with the lawyers negotiating your case to ensure sufficient funds to pay for the best-possible care package are available promptly.
And, as a valued client of our full-service law firm, you will have access to all the relevant legal and financial expertise you need to help you face the future with confidence, including investment and tax planning advice to help you make the most of your compensation funds and our specialist trusts team, who can advise you on setting up a personal injury trust.
Getting started
Whatever the nature or severity of your injuries, if you have been injured in an equestrian accident that was not your fault, or you would like to learn more about how our highly-respected personal injury team can help, contact us by clicking on the link or writing to us in confidence at info@georgeide.co.uk. You can also call our Chichester offices on 01243 786668 or contact our specialists directly.
George Ide LLP. We're on your side
Contact our personal injury team
To find out more about our expert personal injury team and for further information about all aspects of our comprehensive personal injury service, contact one of our specialists directly using the contact details below.
Contact Our Friendly Legal Experts Today
For general enquiries or to discuss more specific needs in personal or commercial law please get in touch with a friendly member of our team today.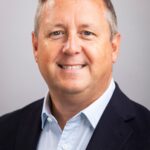 Last updated: 12th June, 2023