George Ide LLP is recognised as a leader in personal injury law across the South of England and our tenacious, respected and knowledgeable experts will do everything they can to ensure you receive the full compensation you deserve as a motorcyclist caught up in a road traffic accident.
Most motorcyclists are skilled and responsible road users, yet they are also extremely vulnerable and while motorbike riders account for only a small proportion of road traffic they account for a disproportionately large number of casualties.
Why come to us for personal injury advice?
We have acted in many complex, high-value motorcyclist claims and take pride in our ability to ensure accident victims' financial and healthcare needs are met at all stages of their claims process.
Our wealth of experience gives us depth and breadth of understanding so, because we are familiar with many of the issues specific to motorcycles and their riders, we are able to investigate every aspect of the incidents that have affected our clients, leaving no stone unturned – literally.
We regularly work with accident reconstruction experts whose experience and knowledge of motorcycle dynamics can be invaluable in unravelling as accurately as possible the exact circumstances and in distinguishing between the level of noise a bike makes and the speed at which it was travelling at the time of the incident.
Always on Your Side
As an approachable, ethical, and client-focussed full-service legal firm, we are committed to providing genuine injury claimants with an honest, effective and efficient comprehensive accident claim service – in jargon-free plain English.
Whether you have suffered a relatively minor soft tissue injury or a more serious head, limb or spinal injury, we will do everything we can to ensure you receive maximum compensation, not only to pay for your most appropriate treatment, therapies and rehabilitation but also to protect your financial security, helping you face the future with confidence.
When appropriate, our independent healthcare-trained case managers evaluate the post-accident care you need and provide our expert injury claims lawyers with all the information they need to negotiate on your behalf for adequate funding to be provided on an appropriate timescale – so you can begin treatment as soon as possible.
We can also help you manage your return to work, keeping your employer appropriately informed and arranging funding for any rehabilitation or retraining that may be required.
OUR CREDENTIALS
We deal with a significant number of substantial claims each year, securing compensation settlements worth millions of pounds for our road traffic accident clients.
We are highly respected, both by clients and by our professional peers – our personal injury team is highly-rated (Band Two) in Chambers and Partners' prestigious directory of UK legal practitioners, and we hold comprehensive Law Society accreditation for top-level quality control, reflecting our commitment to the highest standards of client service.
We are proud to be associated with Headway Sussex, the local branch of the UK's leading acquired brain injury charity and George Ide LLP is a founder member of the Motor Accident Solicitors' Society (MASS), an organisation set up in 1991 to promote and protect the interests of road accident victims. We are also a Headway accredited firm, with a Headway accredited lawyer. Our personal injury department comprises widely-respected experienced lawyers including an Association of Personal Injury Lawyers (APIL) accredited Senior Litigator and a certified member of the Law Society's personal injury panel
Contact us
Our dedicated personal injury claims department is based in Chichester, West Sussex, easily reached from Brighton, Portsmouth, Southampton, Guildford and most of Hampshire, West Sussex, Surrey and London. But if for any reason you are unable to come to us or perhaps you live further afield, we will gladly travel to visit you wherever you are in the UK – and we guarantee you the same high professional standards of quality legal care.
If as a motorcyclist you have been involved in a road traffic accident that was not your fault or you are interested to learn more about how our highly-respected personal injury team could help, call us on 01243 786668, email our specialists directly, or write to us in confidence at info@georgeide.co.uk.
George Ide LLP. We're on your side
Contact our personal injury team
To find out more about our expert personal injury team and for further information about all aspects of our comprehensive personal injury service, contact one of our specialists directly using the contact details below.
Contact Our Friendly Legal Experts Today
For general enquiries or to discuss more specific needs in personal or commercial law please get in touch with a friendly member of our team today.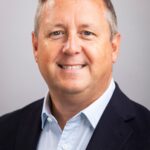 Last updated: 15th November, 2023