What is catastrophic injury?
Catastrophic injury is a term used by insurance companies and solicitors when referring to the most serious types of personal injury such as brain injuries, spinal injuries and amputations, all of which are likely to have lifelong traumatic impact and require victims to undergo long-term specialist treatment, rehabilitation, care, and support.
And it is precisely because catastrophic injuries can have such devastating impacts including permanent disability, reduced capacity, a need for 24/7 specialist medical care and reduced life expectancy that it is essential for victims to receive the full amount of compensation they deserve.
What can you expect from us as your lawyers for catastrophic personal injury?
Our dedicated personal injury team is widely recognised as one of the UK's best, so you can expect excellence in all the legal services we offer. Our experienced lawyers are approachable, knowledgeable and sensitive and, at each stage of the claims process, we will communicate with you in plain English so you need never feel in the dark about what is happening in your case.
Because we are driven by a determination to achieve the best possible outcome for all our clients, we take time to get to know you and your family so that we can fully understand your situation and build an individual claim that meets your specific needs.
We know that achieving immediate care for accident victims can be of huge benefit to their overall recovery, so you can expect us to make this a core priority in your case. We have access to a panel of independent medical professionals who will assess and manage your healthcare and rehabilitation needs as a catastrophic injury victim – our team will use their reports to negotiate the financial compensation you deserve and secure payment of the funds you need on an appropriate timescale.
How else can we help?
We can help to arrange funding for a wide variety of needs including private treatment, physiotherapy and gym membership, and we can also provide support for loved ones and dependents who may be suffering as a result of your absence from the family home.
We have access to a benefits specialist who can advise on the full range of state benefits to which you may be entitled and, when the time comes to contemplate returning to work, we can help with work-related issues such as negotiating a payment to cover your retraining costs or funding your vocational rehabilitation.
And, as a valued client of our full-service law firm, you will have access to a comprehensive range of legal expertise to help you and your family face the future with confidence. Our investment and tax planning professionals are qualified to offer dependable financial advice to ensure your compensation funds are invested well and managed efficiently; our trusts team can advise you on setting up a personal injury trust; our wills and probate team can help you make sure your will is up-to-date and draft lasting powers of attorney to give you added peace of mind; if necessary, our Court of Protection and deputyship lawyers can provide specialist advice and support in matters involving a loss of mental capacity.
Getting started
On our website you will find more information about making a personal injury claim with George Ide for cycling accidents, car or lorry accidents, motorbike accidents, accidents at work and accidents involving children.
And, because we believe in forging strong personal relationships with all our clients, contacting us in person is probably the best way to find out if we are the right law firm for you. You can reach us by clicking here, by emailing one of the team directly, or by telephoning 01243 876668 in confidence.
We take pride in the excellence of our second-to-none service and, once instructed to act on your behalf, we will step in immediately to protect your best interests and provide you and your family with essential top-quality advice and support to set you on your personal road to recovery.
Contact us to find out more about our legal services for catastrophic injury, or to speak to one of our highly-respected personal injury solicitors. You can reach us by clicking on the link, by calling 01243 786668, by emailing our specialists directly, or by writing in confidence to: info@georgeide.co.uk.
George Ide LLP. We're on your side
Contact our personal injury team
To find out more about our expert personal injury team and for further information about all aspects of our comprehensive personal injury service, contact one of our specialists directly using the contact details below.
Contact Our Friendly Legal Experts Today
For general enquiries or to discuss more specific needs in personal or commercial law please get in touch with a friendly member of our team today.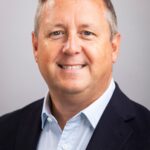 Last updated: 12th June, 2023