If you have lost a limb in an accident that was not your fault, our experienced personal injury lawyers can help. Expert legal advice is essential in amputee cases; we will represent you throughout your claim to ensure your best interests remain at the very heart of the process at all times.
Whatever the cause of the accident, losing a limb is a traumatic event. Thankfully, modern medical techniques and appliances allow many amputees to resume a reasonably full life after their treatment and once their rehabilitation is complete.
At George Ide, we understand the stress and distress brought on by such a sudden and traumatic change in your life.
How can we help?
When appropriate, our independent, healthcare-trained case managers can assess, review and manage your care plan while our specialist personal injury lawyers negotiate the financial compensation you deserve. If required, we may be able to arrange for an interim payment to cover any early costs while you are undergoing the treatment, therapy and rehabilitation needed to restore your health.
We will also liaise with benefits specialists to review your entitlement to state benefits and make sure you get the full amount of financial support to which you are entitled while you are incapacitated – helping to offset any loss of earnings you may suffer as a consequence of your accident. And we are on your side when it comes to going back to work, whether you return to your old job or take up new employment – if after the accident you need vocational rehabilitation or retraining, we will vigorously pursue funds to cover your costs.
Why choose us as your personal injury lawyers?
With more than 30 years' experience in helping personal injury claimants in West Sussex and throughout the UK, our exceptional legal team combines professional expertise with a straightforward, sensible and sensitive approach and has successfully achieved best-possible outcomes for many amputee clients.
Our dedicated personal injury claims department is based in Chichester, West Sussex, within easy striking distance from Brighton, Portsmouth, Southampton, Guildford and most of Hampshire, West Sussex, Surrey and London. But if for any reason you are unable to come to us or perhaps you live further afield, we will gladly travel to visit you wherever you are in the UK – and we guarantee you the same high professional standards of quality legal care.
Contact us if you or a loved one has lost a limb or if you would like to know more about how our highly-respected personal injury team could help. You can reach us by clicking on the link, by calling 01243 786668, by emailing our specialists directly, or by writing to us in confidence at info@georgeide.co.uk.
George Ide LLP. We're on your side
Contact our personal injury team
To find out more about our expert personal injury team and for further information about all aspects of our comprehensive personal injury service, contact one of our specialists directly using the contact details below.
Contact Our Friendly Legal Experts Today
For general enquiries or to discuss more specific needs in personal or commercial law please get in touch with a friendly member of our team today.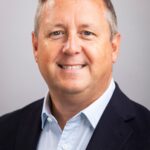 Last updated: 12th June, 2023