PERSONAL INJURY SOLICITORS SOUTHAMPTON
When your life is put on hold as a result of a personal injury or illness it can be a testing time. However, at George Ide LLP we will be there to help you every step of the way and to help reduce the stress of the situation. We are widely renowned for our expertise and professional approach in personal injury claims for accident compensation throughout the South East, including Southampton and further afield, and you can have confidence in the expertise of the team at George Ide LLP.
It is our responsibility to ensure that appropriate treatment and funding for therapy is provided as quickly as possible to aid your swift recovery. It is equally important to ensure our clients receive the maximum available damages for any personal injuries that may have been caused by the negligence of another party.
We have access to a team of independent, health-care trained managers who have extensive experience in their respective fields. We will be there from day one to accurately and quickly determine the extent of your rehabilitation needs and our personal injury specialists will pursue the interim payments you need to start getting your life back on track.
At George Ide, we take pride in our ongoing support for the injured victim. That support increases the prospect of the person keeping their job and ensures their return to work is supported and well managed.
Whether your injury resulted from an accident at work accident, a fall in a public place, a car accident or an illness or injury that was not your fault, our claim solicitors have the relevant experience and professional qualifications. With our extensive knowledge, we can provide you with the support and compensation that you need and deserve.
George Ide LLP can organise payments for physiotherapist fees, private rehabilitation treatments and gym memberships to help you on the road to recovery. We can even provide assistance in the setting up of taxi accounts in the event that you are unable to drive and need to travel for treatment or therapies.
We take pride in providing a reliable, committed service to all our clients and have received very positive feedback on the advice and assistance provided to clients in the past. We also have strong links with a number of high profile organisations; our solicitors are proud members of Headway – the brain injury association dedicated to raising awareness of those who have suffered brain injuries. We are also members of the Motor Accident Solicitors Society (MASS) and Brain Injury Group (BIG), and individual solicitors are members of the Association of Personal Injury Lawyers (APIL) specialist panels.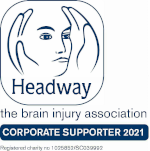 We conduct personal injury claims using a number of funding options, protecting your position financially as the claim progresses. We also provide secure investment and financial advice successful conclusion of the case. Since 1999 we have been protecting our client's awards and providing for a more stable future for you and your loved ones.
For more information regarding a personal injury claim in the Southampton area and to see what we can do to help you, please contact our solicitors via email or over the phone and we will be glad to assist you. With a team of professional, experienced and straightforward solicitors, George Ide LLP is here to help.
Contact Our Friendly Legal Experts Today
For general enquiries or to discuss more specific needs in personal or commercial law please get in touch with a friendly member of our team today.