For more than 30 years our highly-respected personal injury claims lawyers have advised, supported and successfully represented cycling accident victims. We have acted for cyclist clients suffering from a variety of conditions – from whiplash, soft tissue injury, orthopaedic injuries including bone fractures to spinal injuries and injuries to the head and brain.
The team has amassed a wealth of experience working on claims of all sizes including complex, high value cases and we have achieved many settlements exceeding £1,000,000.
Always on your side
Because we only work for claimants, we always stay focussed on what is best for you – and you can count on us for continued support that extends long after your cycling accident compensation claim settles. We pride ourselves on building solid lasting personal relationships with individual clients who know they can always rely on us.
As a full-service law firm, we have ongoing in-house access to a full range of high-quality legal expertise – and our trusts, investment, tax planning and Court of Protection teams are qualified to provide expert and dependable professional financial advice.
OUR CREDENTIALS
We deal with a significant number of substantial claims each year, securing compensation settlements worth millions of pounds for our road traffic accident clients.
We are highly respected, both by clients and by our professional peers – our personal injury team is highly-rated (Band Two) in Chambers and Partners' prestigious directory of UK legal practitioners, and we hold comprehensive Law Society accreditation for top-level quality control, reflecting our commitment to the highest standards of client service.
We are proud to be associated with Headway Sussex, the local branch of the UK's leading acquired brain injury charity and George Ide LLP is a founder member of the Motor Accident Solicitors' Society (MASS), an organisation set up in 1991 to promote and protect the interests of road accident victims. We are also a Headway accredited firm, with a Headway accredited lawyer. Our personal injury department comprises widely-respected experienced lawyers including an Association of Personal Injury Lawyers (APIL) accredited Senior Litigator and a certified member of the Law Society's personal injury panel
Access to the best available treatment
Sadly, many thousands of cyclists are injured every year as a result of cycling accidents, many of which are caused by the negligence of other road users and in many cases the victims need expert treatment and rehabilitation.
We have access to some of the UK's best treatment, therapy and rehabilitation resources and, because we take pride in getting to know each of our clients as individuals, our in-depth understanding helps us locate the care provision that best suits your specific needs.
In addition to finding the most suitable rehabilitation centre for you, our team will ensure sufficient appropriate help is on hand if you are coping with a disability, match you with a best-fit physiotherapy and psychotherapy practitioner, and assist with any necessary arrangements or alterations at home.
In cases of financial difficulty, we will aim to secure an early payment of interim compensation to help you through the initial stages of your recovery; we can also offer Court of Protection and deputyship services to protect the welfare and finances of accident victims who are unable to manage their own affairs.
If you have been involved in a cycling accident that was not your fault or are a cyclist interested to learn more about how our highly-respected personal injury lawyers could help you, call us on 01243 786668, email our specialists directly, or write to us in confidence at info@georgeide.co.uk.
George Ide LLP. We're on your side
Contact our personal injury team
To find out more about our expert personal injury team and for further information about all aspects of our comprehensive personal injury service, contact one of our specialists directly using the contact details below.
Contact Our Friendly Legal Experts Today
For general enquiries or to discuss more specific needs in personal or commercial law please get in touch with a friendly member of our team today.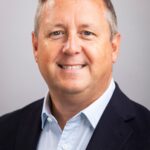 Last updated: 15th November, 2023