For some of us a visit to the shops is a pleasure, for others a chore – but one way or another we all need to shop, if only for life's essentials.
In fact, a large number of accidents occur in supermarkets and other shops, and many of these incidents result in injuries serious enough to warrant a claim for compensation.
When can we help?
Our expert personal injury claims team is experienced in helping unfortunate shoppers who have fallen victim to an accident while out shopping. It is not unusual for rain, inefficient cleaning or a freezer malfunction to cause shoppers to slip, trip or fall on a store's wet floor, or on a floor made slippery by dropped items, for example.
Goods that have been incorrectly balanced on high shelves and other display units, loose signage, sharp or protruding objects in customer-accessible areas, damaged shopping trolleys, dilapidated buildings or poor fittings maintenance can all lead to accident and injury, while automatic doors, lifts and escalators can be dangerous to use if not kept in good working order.
If you have been hurt in a shop or supermarket accident that was not your fault, our legal team will help you claim the financial compensation you deserve. At every step, we will explain your choices in plain English to ensure you remain in control and up-to-date with the progress of your claim.
Who is responsible for preventing shop and supermarket accidents?
It is the responsibility of whoever runs the shop to keep customers safe so, depending on the situation, it is likely that the blame lies either with the owner of the premises or with the management team. As with all publicly accessible buildings, managers not only have a responsibility for ensuring the fabric of the building is safe, but are also legally responsible for the safety of the entire premises including outside space such as car parks, and can be held liable for any inappropriate or dangerous behaviour on the part of their staff.
And if the goods you have purchased cause injury or illness – food-poisoning, for example – we can help you make a product liability claim against the item's manufacturer or producer, or the retailer who sold it to you, whichever is the most appropriate under the circumstances.
Always on your side
Our dedicated personal injury lawyers are approachable and understanding, and we are committed to putting our wealth of knowledge to work in your best interests, wherever you live in the UK. Our advice is of the highest quality and our client-focussed bespoke services are second-to-none.
As a valued client of our top-flight full-service law firm, you will also have access to a wide range of legal and financial expertise including will-writing, investment advice, tax planning, and family law so there is no need to shop around when next you need help and advice from a dependable lawyer – you can be sure our professionals are always on your side.
Getting started
If you have been injured in a shop or supermarket accident, or you would like to get in touch for an informal, no-obligation initial chat, contacting us is easy. Simply click on this link, write to us in confidence at info@georgeide.co.uk or call our Chichester offices on 01243 786668 or contact our specialists directly.
George Ide LLP. We're on your side
Contact our personal injury team
To find out more about our expert personal injury team and for further information about all aspects of our comprehensive personal injury service, contact one of our specialists directly using the contact details below.
Contact Our Friendly Legal Experts Today
For general enquiries or to discuss more specific needs in personal or commercial law please get in touch with a friendly member of our team today.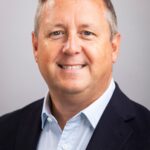 Last updated: 12th June, 2023