Any accident that causes severe damage to your spine can be life-changing – both for you and for your family.
George Ide's specialist personal injury lawyers have the experience and legal expertise to help you claim the financial compensation that will help you recover your health and rebuild your life, now and into the future.
Although the majority of catastrophic spinal injuries are caused by a fall from height, road traffic accidents or sports accidents, many are not the victim's fault. Living with the consequences of a severe spinal injury can involve overcoming new and sudden disability and undergoing extensive medical treatment, therapy and rehabilitation as well suffering a loss of earnings – all of which often adds up to a significantly diminished quality of life.
We are on your side
In our personal injury legal team you will find skilled, knowledgeable professionals who are approachable and understanding and who excel in what they do. We have decades of experience of acting for clients who have suffered damage to their spine, helping them achieve maximum financial compensation for their injuries. And our team is committed to communicating with you often and openly, in jargon-free plain English, to ensure you and your family know what is happening at each stage of your claim.
Over the years we have forged links with a comprehensive panel of specialist medical professionals and experts in related fields on whom we can call for specialist reports and evidence, so we can be sure of negotiating your best-possible outcome and achieving the highest compensation available.
How can we help?
When appropriate, our independent healthcare-trained case managers will assess and manage your treatment and rehabilitation needs in a timeframe that best suits you. Informed by your case manager, our lawyers can then negotiate tenaciously to ensure you receive an appropriate level of interim funding to pay for specialist treatment, as and when you need it.
We can also liaise with benefits specialists to review your entitlement to state benefits and make sure you get the full amount of financial support to which you are entitled while you are incapacitated. Spinal injury rehabilitation can include private medical treatments, physiotherapy care and gym memberships – and we offer full support in work-related matters such as claiming costs for any vocational retraining.
We can also help if your injury necessitates changes at home. Alterations and adaptations may be required, such as providing ramps and widening doors for wheelchair access, or you may need to find money to pay carers or cleaners – so we will factor these essentials into your compensation claim, and our investment team can provide ongoing advice to help you manage your finances efficiently and effectively into the future.
Putting your needs first
With our second-to-none personal injury team on your side, we strive to offer you the best possible opportunity to make the most of life after your accident. We spend as much time as it takes to get to know you so we can fully understand your needs and represent you effectively throughout your claim.
We believe it is essential to appreciate the full impact of your spinal injury on you and your family's quality of life; thereafter our approach is to focus on achieving funds for your rehabilitation and securing the full support you will need to rebuild life for you and your loved ones as quickly as possible.
If you have sustained a spinal injury in an accident that was not your fault, or would like find out more about how our highly-respected personal injury team could help, call us on 01243 786668, email our specialists directly, or write to us in confidence at info@georgeide.co.uk.
George Ide LLP. We're on your side
Contact our personal injury team
To find out more about our expert personal injury team and for further information about all aspects of our comprehensive personal injury service, contact one of our specialists directly using the contact details below.
Contact Our Friendly Legal Experts Today
For general enquiries or to discuss more specific needs in personal or commercial law please get in touch with a friendly member of our team today.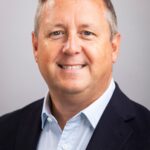 Last updated: 12th June, 2023