If you are injured in a car accident that was not your fault you may be entitled to claim financial compensation from the driver who was responsible for the collision.
But what happens if that driver leaves the scene without exchanging details?
Quite simply, matters can get complicated. You will need a specialist lawyer on your side for your best chance of obtaining the justice and compensation you deserve.
Help is at hand
Our personal injury team has extensive experience of dealing with hit-and-run accidents and a successful track record of achieving financial awards for clients who have fallen victim to a hit-and-run driver.
We will liaise directly with the Motor Insurers' Bureau (MIB), an insurance industry organisation set up to fund compensation payments to victims of road traffic accidents caused by uninsured or unidentified drivers. We can complete all the necessary paperwork and make representation to the MIB on your behalf, ensuring your best interests remain paramount throughout the claims process. And if your vehicle insurance company needs to be kept in the loop, we can do that too.
Getting started
If you have been the victim of a hit-and-run or uninsured driver, we can help you claim financial compensation for personal injury or vehicle damage.
To get your claim started or for more information about our accident claims legal services, contact us today. You can reach us by clicking on the link, writing to us in confidence at info@georgeide.co.uk or emailing our specialists directly, or by calling our Chichester offices on 01243 876668.
George Ide LLP. We're on your side
Contact our personal injury team
To find out more about our expert personal injury team and for further information about all aspects of our comprehensive personal injury service, contact one of our specialists directly using the contact details below.
Contact Our Friendly Legal Experts Today
For general enquiries or to discuss more specific needs in personal or commercial law please get in touch with a friendly member of our team today.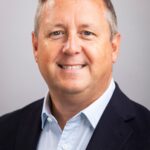 Last updated: 12th June, 2023