Most dogs make wonderful companions, workers and beloved pets – but owners should never forget their dogs are animals, with animal instincts and animal natures. Unfortunately dogs do occasionally attack people and, when they do, it is clear that legal responsibility for a dog's actions lies fairly and squarely with its owner.
So if a member of your family has been bitten by a dog or otherwise hurt in a dog attack incident, contact our specialist personal injury team for advice and support. We will help you claim maximum compensation and, by putting your best interests at the heart of everything we do, our experts will strive to achieve your best-possible outcome.
Why choose us for your dog attack compensation claim?
Our personal injury team is widely-recognised as one of the UK's best – whether you live in the Chichester area of West Sussex or further afield, we guarantee the same high-quality service standards.
When appropriate, our independent, healthcare-trained case managers will assess and review your treatment, therapy and rehabilitation needs and liaise with us to negotiate your case and ensure sufficient funds to pay for the best-possible care package are available promptly. And as a valued client of our full-service law firm, you will also have access to wide-ranging legal and financial expertise including investment advice, helping you face the future with confidence.
Dog bites – what to do
Any dog, regardless of breed, can be a threat in open areas to members of the public and in the home to children, postmen and delivery workers, for example – and whether or not a victim's injuries require plastic surgery, the consequences of an attack can be traumatic for all concerned.
As with road traffic accidents, although seeking medical attention must be a priority, so too should you try to find out as much as possible about the dog and its owner before leaving the scene – consider contacting the police and, if the dog's owner cannot be found, the neighbourhood dog warden.
How can we help?
Claiming dog bite compensation can be challenging and complex but, with our dedicated personal injury lawyers on your side, you can be sure of a second-to-none claims service that puts your best interests first at all times. And if you've been attacked while carrying out a job of work, you may have grounds to make an employment-related accident claim.
Dog attack victims will find a sympathetic ear and expert professional advice from our experienced personal injury lawyers – we will be on your side every step of the way, explaining the process in plain English so you can be sure to remain in control of your claim at all times.
Getting started
If you or a loved one has been bitten or otherwise injured in a dog attack incident, or you would like to learn more about how our highly-respected personal injury team can help advance your accident compensation claim, contact us by clicking on the link or writing to us in confidence at info@georgeide.co.uk. You can also call our Chichester offices on 01243 786668 or contact our specialists directly.
George Ide LLP. We're on your side
Contact our personal injury team
To find out more about our expert personal injury team and for further information about all aspects of our comprehensive personal injury service, contact one of our specialists directly using the contact details below.
Contact Our Friendly Legal Experts Today
For general enquiries or to discuss more specific needs in personal or commercial law please get in touch with a friendly member of our team today.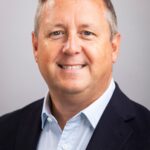 Last updated: 12th June, 2023