Although agriculture is one of the world's oldest occupations, since the advent of industrialised farming methods it has become one of the UK's most dangerous – farm accidents account for about 20 per cent of workplace fatalities in the UK, even though the agricultural sector employs only two per cent of the workforce.
With farm accident rates so high, it is important to be able to rely on top-quality legal representation if you fall victim to an agricultural injury while at work.
Top-quality legal expertise at your service
Our expert and approachable personal injury lawyers are experienced in accident claims for farm workers – every year our specialists recover significant sums in compensation for employees and others who have been injured in accidents caused by the actions or negligence of others.
Located in the South of England, with offices in London, Guildford and Chichester, West Sussex, we have undertaken claims work for clients across the country – our personal injury lawyers are widely-recognised as among the UK's best.
We will strive to achieve your best-possible outcome and maximum financial compensation – if you have been incapacitated by your accident and are unable to work as a consequence, we will negotiate for you to receive interim payments, to tide you over until the award of your final settlement.
How can we help?
Our team provides help and advice to guide you through the claims process, from start to finish. We have supported agricultural workers with claims for machinery and vehicle-related accidents, falls from height and livestock incidents.
We can also represent your interests in compensation claims for farm and agricultural work-related illnesses including vibration white finger and hand-arm vibration syndrome, tinnitus and industrial deafness, skin complaints including dermatitis, and asbestos-related conditions such as mesothelioma and asbestosis.
When appropriate, our independent, healthcare-trained case managers will assess and review your treatment, therapy and rehabilitation needs and liaise with the lawyers negotiating your case to ensure sufficient funds to pay for the best-possible care package are available promptly.
And, as a valued client of our full-service law firm, you will have access to wide-ranging legal and financial expertise to help you and your family face the future with confidence. Our in-house resources include investment and tax planning professionals whose advice will ensure your compensation funds are invested well and managed efficiently; our specialist trusts team can advise you on setting up a personal injury trust; our wills and probate lawyers can help you make sure your will is up-to-date and draft lasting powers of attorney to give you added peace of mind.
Getting started
We take pride in offering our clients a personalised service that is right for them, so the best way to find out if we can help you with a farm accident or agricultural work-related illness compensation claim is to get in touch with us. Our experts will be able to answer your questions about a potential personal injury claim, assess your situation, and provide confidential no-obligation initial advice.
If you are unsure whether you can bring a claim, or you would like to learn more about the legal services our highly-respected personal injury team can provide, contact us by clicking on the link or writing to us in confidence at info@georgeide.co.uk. You can also call our Chichester offices on 01243 786668 or contact our specialists directly.
George Ide LLP. We're on your side
Contact our personal injury team
To find out more about our expert personal injury team and for further information about all aspects of our comprehensive personal injury service, contact one of our specialists directly using the contact details below.
Contact Our Friendly Legal Experts Today
For general enquiries or to discuss more specific needs in personal or commercial law please get in touch with a friendly member of our team today.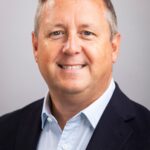 Last updated: 12th June, 2023