Farm and other animals do occasionally break free, and when they are loose on motorways, roads and elsewhere they create significant risks to drivers and other road users. Victims of accidents involving escaped animals will find a sympathetic ear and expert professional advice from our specialist personal injury team.
We are experienced in accident claims of all sorts and can support your case for compensation – every year we secure significant sums for clients who have been injured in accidents that were not their fault.
How can we help?
Livestock owners have an obligation to keep their animals safe and prevent them from causing a road traffic accident. Poorly maintained fences, hedges or walls can allow animals to stray and lead to serious accident and injury – this is equally true in the case of horses, which may be particularly nervous when confronted by vehicles, pedestrians, or other horses.
And smaller animals or birds such as ducks or chickens, although less serious a hazard, can be dangerously distracting to drivers who are not expecting to see them on the road.
Establishing who is responsible for accidents involving escaped animals can be something of a challenge but, with our dedicated personal injury lawyers on your side, you can be sure of a second-to-none claims service that puts your best interests first at all times.
Why choose us for your escaped animal accident claim?
When appropriate, our independent, healthcare-trained case managers will assess and review your treatment, therapy and rehabilitation needs and liaise with us to negotiate your case and ensure sufficient funds to pay for the best-possible care package are available promptly.
George Ide's personal injury team is widely-recognised as one of the UK's best – wherever you live, we guarantee the same high-quality service standards – and as a valued client of our full-service law firm, you will also have access to wide-ranging legal and financial expertise, helping you face the future with confidence.
If you have been injured in an escaped animal accident caused by the actions or neglect of others, or you would like to learn more about how our highly-respected personal injury team can help advance your compensation claim, contact us by clicking here or writing to us in confidence at info@georgeide.co.uk. You can also call our Chichester offices on 01243 786668 or contact our specialists directly.
George Ide LLP. We're on your side
Contact our personal injury team
To find out more about our expert personal injury team and for further information about all aspects of our comprehensive personal injury service, contact one of our specialists directly using the contact details below.
Contact Our Friendly Legal Experts Today
For general enquiries or to discuss more specific needs in personal or commercial law please get in touch with a friendly member of our team today.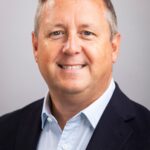 Last updated: 12th June, 2023