No matter how they occur, fatal accidents are devastating for loved ones and families, causing unimaginable emotional trauma and, in many instances, serious financial consequences. Bringing a fatal accident claim cannot turn back the clock or undo the pain and suffering, but it can help bring financial security for the future.
Who can we help?
Whether you are facing your loss as a spouse or former spouse, civil partner, cohabitee, child, parent, close family member or a dependent, we can help.
Our approachable and sensitive team is on your side every step of the way and will help you pursue your full entitlement to fatal accident compensation or bereavement damages in a sympathetic, caring and non-pressurised environment.
Why choose us for your fatal accident claim?
Our experienced team is widely recognised as one of the UK's best. We can help you deal with all the practical aspects of a fatal accident claim and ease the inevitable stress at an immensely difficult time.
We pride ourselves on forging strong personal relationships with our clients, so you can be sure we will take time to get to know you in order that your fatal loss claim accurately reflects your individual situation.
We will ensure your claim addresses the practical issues such as financial loss, making the maximum possible claim on your behalf for loss of dependency and loss of support as set out under the Fatal Accidents Act 1976.
Who should I contact?
Paul Fretwell and Paul Lewis are George Ide partners and, between them, the team has decades of experience in this complex legal field. Based in Chichester, West Sussex, and with offices in London and Guildford, we work extensively throughout the UK.
For specialist support, advice and guidance following the death of a loved-one in a fatal accident, contact our team directly by clicking on one of the links and using the contact details.
You can also reach us by clicking here, calling 01243 786668 or by writing to us in confidence at info@georgeide.co.uk.
George Ide LLP. We're on your side
Contact our personal injury team
To find out more about our expert personal injury team and for further information about all aspects of our comprehensive personal injury service, contact one of our specialists directly using the contact details below.
Contact Our Friendly Legal Experts Today
For general enquiries or to discuss more specific needs in personal or commercial law please get in touch with a friendly member of our team today.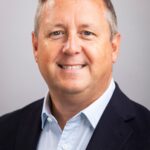 Last updated: 12th June, 2023