Most childhood accidents are part of normal life – learning from our mistakes is part of the human process of growing, learning and finding our way in the world.
But if a child sustains personal injury or trauma because of the negligence of others, compensation may be payable. Whether their school, nursery, sports club, leisure organisation, or a public body is to blame, or if children are injured in a road traffic accident, on holiday or at the shops, our experienced and approachable team can help.
Why choose us for your personal injury child accident claim?
Our personal injury lawyers are widely recognised as among the UK's best. We have a successful track record of achieving maximum compensation and best-possible outcomes for clients who have suffered injury as a result of the negligence of others.
We know that dealing with the aftermath of an accident involving children or babies can be especially difficult, so our sensitive and understanding experts will take time to get to know you personally in a safe, non-threatening environment, at your own pace.
Once we fully understand the circumstances of the accident and its impact on all concerned, our team will shoulder the stress of pursuing a compensation claim on your child's behalf.
How can we help?
Our personal injury lawyers secure large sums of money each year in accident and injury financial compensation – working for you, on behalf of your child or baby, we will strive to achieve as the maximum possible amount of compensation.
If your child has been injured at school or nursery, in a car or cycling accident, on holiday, in a shop or supermarket, in a slip and trip accident, on an organised trip or supervised outing, we may be able to claim compensation on their behalf.
Your child's welfare is our top priority
In pursuing your compensation claim our aim is always to ensure the best available treatment, rehabilitation and ongoing care is provided for all child accident victims – if necessary we will take your case to court to secure the top-class care your child deserves.
And, as a leading full-service law firm, we have in-house access to wide-ranging legal and financial expertise – our trusts specialists can advise you on setting up a personal injury trust for your child, and our investment department comprises qualified financial advisors whose investment advice will help you safeguard your child's future.
What is a litigation friend?
A child cannot bring a claim on their own so they require a responsible adult to give and receive instructions on their behalf, acting as a litigation friend. The litigation friend is usually their mother or their father, but can be another family member or a legal professional.
Can I claim as an adult for an accident in my childhood?
Once you have reached adulthood at the age of 18, it is still possible to claim personal injury compensation for an accident that occurred in your childhood as long as you commence your claim before your twenty-first birthday. If you are in any doubt about a potential claim, contact our personal injury team for advice as soon as possible.
If you would like to know more about how to make a child accident personal injury claim, call us on 01243 786668, email our specialists directly, or write to us in confidence at info@georgeide.co.uk.
George Ide LLP. We're on your side
Contact our personal injury team
To find out more about our expert personal injury team and for further information about all aspects of our comprehensive personal injury service, contact one of our specialists directly using the contact details below.
Contact Our Friendly Legal Experts Today
For general enquiries or to discuss more specific needs in personal or commercial law please get in touch with a friendly member of our team today.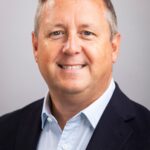 Last updated: 12th June, 2023