Hopefully your holiday, at home or abroad, will be a wonderful experience for everyone involved. But if something does go wrong, you can count on our experienced personal injury lawyers for help, advice and support.
Our specialist team is well-versed in achieving compensation for UK-based holidaymakers whose trip was marred by accident, injury or illness.
Why choose George Ide for your holiday accident claim?
Every year our personal injury team secures significant sums in compensation for clients with genuine holiday accident or illness claims. We have helped, advised and supported clients involved in mountain accidents, winter sports accidents including skiing and snowboarding, water sports accidents, and slips, trips and falls. We act for clients affected by accidents on the roads, in the air, and at sea who have been involved in car or coach crashes, boating incidents, cruise ship accidents, aviation incidents or plane accidents.
And because accidents are not the only blight to an enjoyable holiday, we can also help with hygiene claims against restaurants and hotels if you have been affected by poor food hygiene standards or a lack of swimming pool cleanliness, for example.
Suffering from preventable illnesses such as E. coli, salmonella, campylobacter, botulism or any other food or blood poisoning can ruin a holiday for everyone – with us on your side, you can claim the financial compensation you deserve.
Getting started
Tour operators, hotels, restaurants and travel companies have a duty to ensure the health and safety of their customers but those that fall foul of the required standards, wherever they are, can usually be pursued through the British legal system in UK courts – so we act on your behalf to make a compensation claim in the UK even if your holiday accident or illness occurred abroad.
For more information about claiming compensation for holiday accidents and illnesses, or to find out more about how our highly-respected team can help you, contact us today. You can reach us by clicking on the link, writing to us in confidence at info@georgeide.co.uk, by emailing our specialists directly, or by calling our offices in Chichester, West Sussex, on 01243 786668.
George Ide LLP. We're on your side
Contact our personal injury team
To find out more about our expert personal injury team and for further information about all aspects of our comprehensive personal injury service, contact one of our specialists directly using the contact details below.
Contact Our Friendly Legal Experts Today
For general enquiries or to discuss more specific needs in personal or commercial law please get in touch with a friendly member of our team today.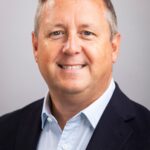 Last updated: 12th June, 2023